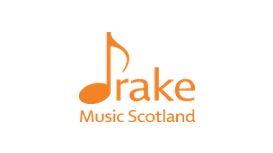 Drake Music Scotland is the nation's leading arts organisation providing music making opportunities for people with disabilities. Developing out of the Drake Research Project founded in England by

Adele Drake in 1988, Drake Music Scotland became a separate charitable organisation (Registered Scottish Charity No. SC026908) in 1997 and since then has worked with around 7000 children and adults across Scotland.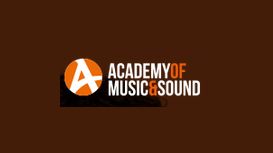 I joined The Academy of Music & Sound in Gateshead when it started up from the course I was already on at Gateshead College. Thinking back to my time at the Academy of Music & Sound it helped me

understand a lot about performing - Live Performance Workshops and other such classes may seem like a bit of fun but once you get to a higher level of study the professionalism and experience begins to show. Quite a few.
In accepting a student into The Music School, The City of Edinburgh Council is making a major commitment to resources, and if the School is to be of maximum benefit to its students this commitment

must be matched by that of students and parents. This guide is intended to help parents play their part in the process.
At Monkey Music, we know that music is fundamental to a pre-school aged child's development. Our progressive and educational four stage curricula are designed to nurture a lifetime of music: from rock

'n' roll to ding-dong, classes are a 'good fit' for each separate age group. By the time our little monkeys 'graduate', they have a sound base from which to build a musical future.
The Music Foundry's philosophy is to provide an innovative, imaginative and contemporary approach to music education The Music Foundry believes that all children can be engaged with music, you just

have to find their particular style. The classes are a lovely mixture of Music Technology and Live Instruments. These take place within 2 purpose-designed music rooms within our family home.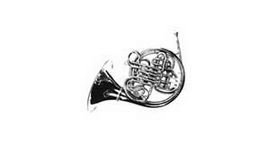 St Mary's Music School is Scotland's only independent specialist music school offering a world class standard of music and academic education to musically gifted children aged 9-19 years in an

inspiring, inclusive and supportive environment. It is also the Choir School of St Mary's Episcopal Cathedral in Edinburgh. It is co-educational, non-denominational and has day and boarding pupils from across Scotland and beyond - England, Wales, Northern Ireland, Europe and internationally.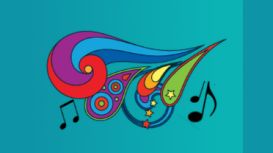 Diana de Cabarrus is passionate about music, as a performer and teacher. She was most encouraging of my efforts to learn to play the guitar after not having been near an instrument for many years. She

is patient, knowledgeable and inspiring and very approachable. She makes learning enjoyable, while being perfectly honest about the pain involved (literally) in guitar playing until one's fingers develop that extra layer of skin! I have pleasure in recommending her highly.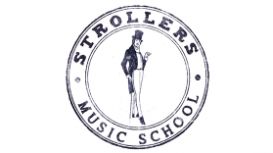 We teach all ages with our students ranging from 10 years old to in excess of 80. All of our lessons take place at Out of the Blue on Dalmeny Street in Edinburgh which is a lovely space for various

creative endeavours with almost 80 separate studios. The school was started by Tomlin Leckie as an antidote to all the music teachers out there who are just keeping one step ahead of their students rather than truly knowing their stuff.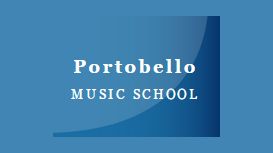 Portobello Music School provides comprehensive music education to children from across Edinburgh and the Lothians. We specialize in teaching music to children in a fun, friendly and creative

environment where children have the freedom to develop a love and appreciation for music, while building fundamental musical skills that are continually developed throughout their time at the school.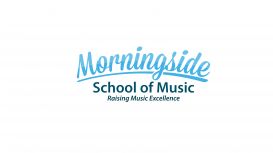 Morningside School of Music has been in operation in Edinburgh since 1999. Our teachers are professional, fully-qualified music experts. We offer classes in piano, guitar, bass, singing, saxophone,

violin, and drums. Our teachers work with both adults and children (age 4+) and our lessons can be grade-based (ABRSM, Rockschool, and Trinity College London), just for fun, or a mix of both! Feel free to call and speak with one of our staff who will be more than happy to help you with any questions.