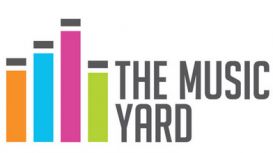 The Music Yard is located 35A Point Street, Larne, Co Antrim and provides a selection of fully qualified tutors teaching drums, guitars (Electric/Acoustic/Bass), vocals, keyboards and DJ'ing skills. A total of four, fully equipped rooms are available for mainly one-to-one tuition.
Workshops and master classes are also offered. Lessons are available for people of all ages and skill sets, either hoping to learn a new instrument and pursue grade exams (which can be arranged on-site) or simply to play just for fun.
Students also have the opportunity (if they so wish) to perform live, periodically throughout the year.
---
Services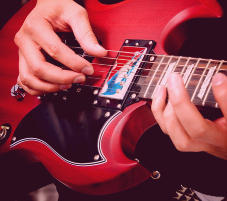 The Music Yard believes that anyone, of any age or background has the capability to learn to play an instrument or master new techniques. Whether it's purely for fun or to achieve grade exams, we want our students to decide what their long term goals are and our tutors will endeavour to help them achieve just that. For those of you that are ready and feeling confident enough, there will also be the opportunity to form a band and play live!
All students will receive progress updates from their tutors periodically throughout the year to help everyone see how well they are doing!
Your tutors all have such a wealth of knowledge so feel free to pick their brains about anything music related such as song writing techniques, improvisation, gear and set-up for live playing etc Who knows, you may discover that the guitar lesson is maybe not for you and might want to delve into other areas; the possibilities are endless. Above all, make sure you have fun!
Reviews and Ratings
We do not have any reviews about The Music Yard available right now.