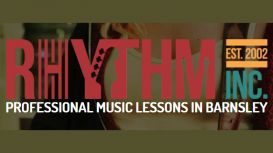 Rhythm Inc Music Tuition has been providing music lessons in Barnsley for over 10 years. With lessons in Guitar, Bass Guitar, Drums, Piano and Vocals we have a proven track record of students achieving academic and professional success.
Our tuition is provided by experienced tutors in a 1-1 format at our Barnsley town centre facility. We also provide tuition in schools across the borough and contribute to various projects within the local community.
The Rhythm Inc. recording studio is equipped to a high standard and capable of professional quality recordings. You can find some examples of our recordings on our studio page. Rhythm Inc. is also an official Rockschool exam centre, so you can learn, record and gain internationally recognized qualifications all in one place!
---
Services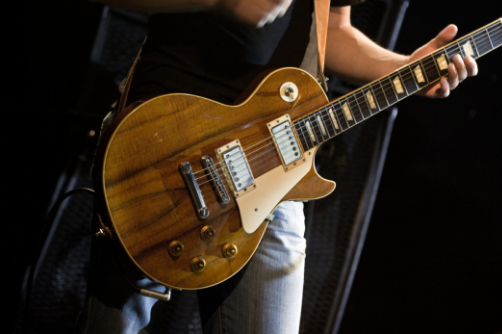 Guitar:
In the Rhythm Inc. Guitar Department, lessons are taught by a team of experienced, professional guitarists. We provide lessons from beginner level right through to the highest standards, and because every student is different our tutors are ready to give you the best possible tuition and guidance.
Learn to improvise, read music and create your own songs or riffs. Learn about guitar sounds and equipment, how to work in a band and how to get your music heard! Rhythm Inc. can help you become the player you want to be with our vast range of expertise. Players like Jimi Hendrix, Jimmy Page, Eddie Van Halen, and Matt Bellamy have changed the face of guitar music, maybe you could be next! We hope you enjoy learning and exploring guitar music with the help of Rhythm Inc.!
Bass:
At Rhythm Inc. the bass guitar is serious business. Keeping the low frequencies rocking, modern bass heroes like Mark King of Level 42, Flea of the Red Hot Chili Peppers and Atoms For Peace, Chris Wolstenholme of Muse and John Paul Jones of Led Zeppelin and Them Crooked Vultures are an inspiration to all.
Rhythm Inc. teaches players of all levels and has seen students go on to tour the world or study music at university. We make sure you understand the skills required to be in a band and how to interact with other musicians. Maybe with help from Rhythm Inc. you can be part of the next generation of bass heroes!
Drum:
Rhythm Inc. provides high quality drum tuition inspired by modern drumming legends like John Bonham of Led Zeppelin, Dominic Howard of Muse, jazz legend Buddy Rich or Dave Grohl (Nirvana, Foo Fighters, Queens of The Stone Age, Them Crooked Vultures etc.) These drummers are not only part of the band but have a voice of their own.
Rhythm Inc. takes drummers from beginners to the very highest level, giving insight into all aspects of drumming. Students have gone on to tour the world and study at university and a number of professional players have learned to play with our guidance. Rhythm Inc. can advise you on everything you need to succeed in the world of drums. Drum techniques and ideas constantly evolve so there has never been a more exciting time to learn!
Piano:
Rhythm Inc. provides piano tuition in all styles, from traditional classical music to more recent pop rock and jazz styles. The piano or keyboard has many applications in modern music with synthesizers and MIDI technology forming the basis of modern styles like Hip-Hop, House or Dubstep.
Keyboard skills are also very useful for music theory and for those studying music in school or university. Rhythm Inc. can take you from beginner to the highest level and has a track record of success in graded exams, so if you're ready to broaden your musical horizons then maybe the Piano is for you!
Reviews and Ratings
We do not have any reviews about Rhythm Inc Music Tuition available right now.