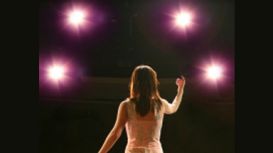 Have you ever sung well, but not known how? Or had a problem that you couldn't fix? Do you wish you could sing in more than one style? If you've ever asked the questions 'how did I do that?' or 'why does my voice do this?', Andy can help.
Singing lessons with Andy will give you complete control over your voice, allowing you to sing in any style, in any repertoire, all with complete skill and understanding - and all with your own beautiful voice!
Unlike 'traditional' singing lessons, which focus on one musical style or genre, Estill Voice Training™ can explain the requirements of any type of singing - and show you how to achieve it, quickly and simply. Whether you sing musicals, opera, pop, rock, jazz, gospel or worship, Andy will give you the knowledge of how your voice works, and how to apply it to each unique style.
Andy is a professional vocal coach, not a school teacher or piano teacher doing a few singing lessons in their spare time. Unlike a lot of voice teachers, Andy does not insist on long-term tuition, where students have to attend regular lessons, repeating the same exercises until their voice improves. You can attend as often as you like, but there's no compulsion to attend every week or every fortnight. In fact, many students find that a singing lesson every 4 to 6 weeks suits their needs.
Services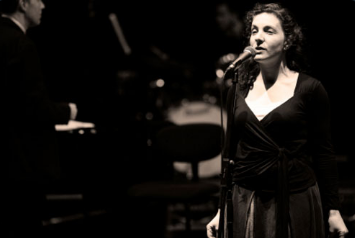 Vocal Coaching:
Professional, evidence-based singing lessons designed to maximise your vocal potential, in all styles and genres.
Musical Theatre:
An efficient Musical Theatre (MT) technique should allow you to express subtle changes in mood, regardless of where you are in your vocal range. In other words, you must be able to sing any note in any tone of voice.
Opera:
Opera is a high energy form of singing, with huge physical requirements, involving projecting the voice to the back of a theatre, over an orchestra and without any amplification. Opera singers have to undergo specific training to meet these demands.
Pop:
Traditional, Classically-based singing lessons are not appropriate for modern commercial singers. To learn to sing Pop and R&B, you need to understand the very different requirements of each style, and how to adapt your voice to meet those requirements.
Rock:
In the high energy, high pressure world of Rock singing, it's easy to lose confidence in your vocals. Rock is unlike any other style of singing. And unique styles need unique techniques.
Skype:
Vocal coaching via Skype for clients who are not based in the UK, unable to travel, on tour, or recording in a studio.
Reviews and Ratings
We do not have any reviews about Professional Vocal Coaching available right now.