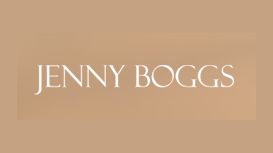 The Jenny Boggs Centre of Music Excellence was established in October 2008, and has since gone on to earn a reputation as one of North Down's premier private music tuition providers.
We have a team of 11 highly experienced and passionate tutors, who tailor their styles and approaches to best fit the needs of their pupils. We offer tuition to pupils of any age, from those in primary school to those just retired, in a wide range of instruments. We cater both for those who want to learn on a recreational basis, as well as those looking to progress through their grades.
---
Services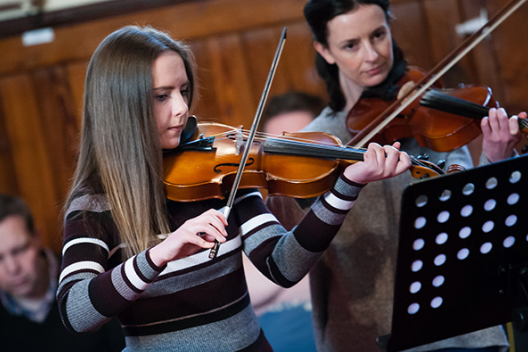 We offer bespoke, one-to-one tuition in:
Piano, drums, guitar, singing, violin, clarinet, saxophone, flute, recorder, and musical theatre (other instruments may be available by request).
Guidance through exams:
We follow the curricula of the Associated Board of the Royal Schools of Music, Rockschool and the London College of Music . If they so desire, we prepare each pupil to progress through their various grades, and equip them to enter exams well prepared and confident.
Annual Charity Concert:
Our role in the wider community is very important to us, and this is demonstrated by our annual Charity Concert. The Charity Concert has gone from strength to strength, giving pupils the opportunity to showcase what they're learning in front of family and friends. Over the years we have raised over £5,000 for charities including the NSPCC, the Northern Ireland Cancer Fund for Children, and Clifton Special School.
Summer Jam:
Each year we run our Summer Jam during the school holidays. Open to anyone between the ages of 6-18, pupils form bands with other musicians and learn pop and rock songs, write their own songs, create music videos and much more. They also perform live on stage at the end of the week in front of friends and family.
Centre Strings:
We believe pupils really benefit playing with other musicians. Our Centre Strings ensemble groups offer an opportunity to build confidence, encourage practising and develop musicianship. Meeting on Saturday mornings, our Junior Strings (grades 1-3) and Senior Strings (grade 4+) learn together, and form some lasting friendships in the process.
Centre Vocals:
Similar to Centre Strings, Centre Vocals is our small choir that meets on Friday afternoons. Providing training in the basic principles of singing and performance techniques, our vocal group will build confidence and improve listening skills.
And more!
Reviews and Ratings
We do not have any reviews about Jenny Boggs Centre Of Music available right now.