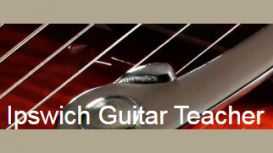 Professional Guitar Tuition In Suffolk. Andy Bartlett provides electric & acoustic guitar lessons for all ages, all levels of ability, any style and at sensible prices. Welcome to Ipswich Guitar Teacher. My name is Andy Bartlett, I am a professional musician and music teacher. I have a great deal of experience playing in bands, recording, producing and, most importantly, teaching guitar.
I have developed my own guitar teaching style and my aim is to pass on the knowledge I have gained with guitar tuition courses that are specifically tailored for each individual. I have Grade 8 guitar, Grade 5 music theory & A-Level music. I can teach either electric or acoustic guitar to all ages, from beginners to experts.
The guitar courses are designed to be fun, free flowing and flexible, allowing students to discover new styles and methods of playing whilst also introducing the theory behind the music. Lessons can be at my home studio or the comfort of your own home. I am fully DBS checked and parents of younger children are welcome to sit in on the lessons. I am a member of the RGT guitar tutors and can take students through the guitar grades.
Services

Andy teaches guitar to beginner, intermediate and advanced players of all ages and styles. With an A-level in music, grade 8 electric guitar and grade 5 theory, Andy has developed a thorough understanding of music theory and improvisation and amassed a wealth of experience putting these concepts into play and live performance. Andy has developed his own fun and enlightening approach to teaching beginners and helps lifelong guitarists open up to new skills, musical perspectives and approaches to playing. He encourages confidence by remaining patient, sensitive, and open to students' individual tastes, abilities, and unique strengths.
"I have played guitar from an early age and it has always been my passion. I am very fortunate to be able to use my love of the guitar in the field that I work, teaching students to either play the guitar from scratch or to improve current skills and knowledge is a pleasure and something that I will never take for granted".
"Watching my younger guitar students taking their first tentative steps with a guitar and following them on their musical journey to play live on stage, achieve guitar grades certificates or just jam with their friends is an amazing experience. Also helping already skilled guitarists with specific areas of need or new styles is very rewarding and always offers an opportunity for me to learn something new because you never stop learning."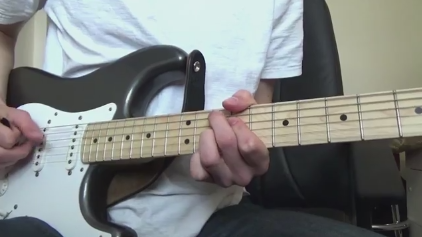 I aim to offer the best value for money and most competitive prices for guitar lessons in Ipswich and the surrounding areas. Guitar lessons can be at my studio just outside Ipswich or in the comfort of your own home.
Half Hour Electric or Acoustic Guitar Lesson - £12.
One Hour Electric or Acoustic Guitar Lesson - £20.
Travel Expense:
I add a small charge for travel expenses if the guitar lessons are not in my studio, which we can discuss at the time of booking the guitar tuition.
Cancellation Policy:
Guitar lessons can be cancelled free of charge up to 24 hours prior to the scheduled lesson time, thereafter, a cancellation fee of £7 for cancelled half hour guitar lessons will be charged and a cancellation fee of £12 for cancelled one hour lessons will be charged.
Photos
Gallery

Reviews and Ratings
We do not have any reviews about Ipswich Guitar Teacher available right now.