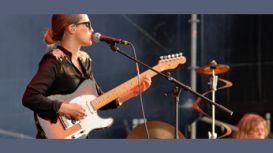 Hello, my name is David and I am a Leicester based guitar tutor and have played the guitar for over 30 years. I have a wealth of experience in music having gained a BaHons in music from Brunel University and more recently a Level 3 Award in Education and training (QCF).
I have taught in the school system both in London and the Midlands for the Richmond Music Trust, Richmond Adult College, Arts in Education and privately for my own company Bignote Music. I have a passion for teaching guitar to all ages and abilities, to help students across Leicester to develop their guitar playing ability and to give people a fun learning experience.
Alongside my experience as a guitar teacher I have around 20 years experience in the music industry, gigging and touring during the 1990s "britpop" era. Playing as a session musician and in my own bands writing, producing and recording.
More recently I have been composing for the TV and film industry from my studios firstly in London and now the midlands where I write/produce and records for all forms of media specialising in TV theme and incidental music packages for production companies.
---
Services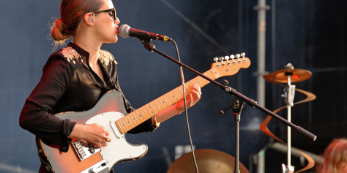 David understands exactly what it feels like to be a beginner and will make 100% sure you feel comfortable at all times. There's no need to feel worried or nervous when you come along for your first lesson. You'll instantly feel at ease with a friendly chat about exactly what you'd like to achieve.
David's lessons are structured to give the student a clear path when studying the guitar. Too many teachers jump between subjects with no real flow from lesson to lesson, ultimately resulting in the student growing frustrated from a lack of progress. That's not so with David, you can rest assured that every lesson will have a purpose and a specific aim to push your playing forwards and get you achieving your guitar playing goals!
He mainly gives lessons 1-2-1 though is available to teach pairs/small groups too. You can rest assured your lessons will run at your own pace allowing you maximise your lesson time without pressure.
If you are unsure of exactly what you would like to learn but are interested in playing the guitar, David can design a plan to look at a number of aspects, so that you get a feel for what you can do on the guitar. This way you can explore many different areas and styles in order to find out what is right for you as a guitar player, and really make the most of your practice.
Reviews and Ratings
We do not have any reviews about Guitar Lessons Leicester available right now.