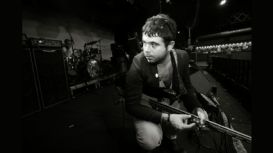 Mikey Shine is a professional musician based in the Leicester Cultural Quarter and has been teaching Guitar and Bass since 2006 for all levels of expertise from beginner to expert. He has a loyal and expanding group of students of all ages and abilities.
Lessons are designed to be enjoyable and fun, They are individually tailored to the students musical preference and ability and structured to include guitar technique, improvement in proficiency, musical appreciation, composition, performance and recording techniques. Mikey can also help with information on the management and organisation of performances and stage craft.
Mikey is passionate about music and hopes students share his love for the instrument and commit to practicing outside the lessons to ensure that they progress at an optimum pace and gain the most benefit from the lessons.
---
Services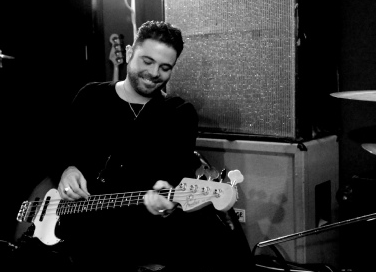 Rock Pop and Blues lessons using Electric, Acoustic and Bass Guitars.
Work towards Trinity Rock and Pop Grades.
Lessons based on students music preferences and tastes.
Play your favourites and learn their techniques.
Absolute beginners catered for.
Recording studio and backing tracks available.
One hour lessons available at £25.
My Lessons are structured around the needs of the student with the aim of learning to play the types of music they like., So there is no need to be worried or nervous when you come to your first lesson, All you need is an instrument and a love of music. There is a minimum of theory, rather the students learn the chords and strings they need to be able to play specific tracks, this way they can quickly play a tune rather than a number of unrelated chords or notes. Later they can transfer the skills gained to other tracks or artists and play by ear rather than reading music.
I normally use guitar tab to enable students to learn chords and fingering as it does not require them to read or understand musical notation; also it enables them to continue practicing at home or compose their own material, Guitar Tab for most recordings are available free on the Internet, so once the basic skill set is established students can progress at their own pace and use the lessons to perfect their technique, or undertake more advanced studies.
Lessons are normally an hour a week although some prefer other arrangements; and are based at my studio on Charles Street, Leicester.
Reviews and Ratings
We do not have any reviews about Guitar & Bass Guitar Lessons available right now.