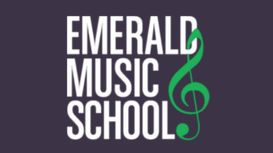 The Emerald Music School was created by Clare Caddick in 1998 to provide a Saturday Music School for the local area. The aim was give students the benefit of excellent musical tuition, choirs, ensembles and theory classes with experienced and enthusiastic staff. The school has been very successful and through its achievements at Music Festivals and National Competitions, the number of students has increased rapidly. The Emerald Music School now has more than 100 students attending each week.
Many change their options each year, making advantage of all the opportunities available as their interests and needs dictate. Emerald encourages students to develop from an eager 6-year old choir member to an 18-year old Grade VIII student taking A-level Music if they wish. Theory Class gives excellent support to GCSE and A-level Music students. Many students have gone on to study Music Degrees and are following careers in Music.
Being a part of the Emerald Music School is a great way to make friends. The students come from a wide area and over 30 schools are represented in the current membership. Countless friendships have been nurtured through Emerald and many continue through the Osiris Ensemble and into adulthood. Osiris Ensemble celebrated its 25th Anniversary in 2013 and a large group of ex-members reunited for a big gala concert celebration.
---
Services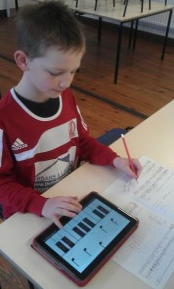 Saturdays 10.30-11.30am at Laleham Lea School, 29 Peak's Hill, Purley CR8 3JJ
The Emerald Theory Class provides support and tuition for students working towards Grade V Theory ABRSM.
Students work at their own pace in a sociable setting. They receive individual help to aid their progression through the workbooks and exam papers.
The class boasts a 100% pass rate with most students achieving a distinction or merit at Grade V.
Many students use the class to improve their skills for GCSE and A Level Music. Some are adults who come to brush up on their music reading skills and to support their tuition on an instrument or in singing.
Reviews and Ratings
We do not have any reviews about Emerald Music School available right now.