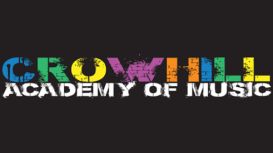 Crowhill Academy of Music delivers a wide range of music lessons/courses at many levels to suit your needs and aspirations, with highly sympathetic and motivated teachers. You can learn to play a wide range of instruments or further develop your skills for exam purposes or just for fun. We provide most instruments at the music schools for you to try out at the first lesson.
Your teacher can then give you advice on purchasing an instrument if you wish to pursue the lessons on a regular basis. We can provide taster lessons in all different instruments. This allows you to get a feel of different instruments and find out which one you want to pursue further.
---
Services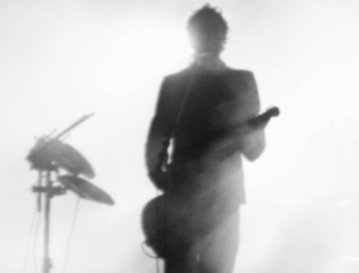 Guitar:
Guitar lessons are a very popular choice at the Crowhill Academy of Music. Such a huge variety in styles such as Electric, Classical, Acoustic, Rock, Jazz, Blues, Metal, Folk etc so there really is something for everyone! Our guitar teachers can provide the knowledge and expertise to let you achieve your goals and they can also offer their wealth of experience from playing within the music industry, both in the studio and live.
Piano:
Piano is a great instrument to learn and you can cover such varied styles of music such as classical, modern or jazz. From complete beginners to advanced we structure your lessons specifically to what you are looking to achieve. Don't worry if you haven't got a piano at home, many pupils will practice on keyboards to start with and then we can offer advice on purchasing a piano if you decide to go down that route.
Singing:
Learning to sing is great fun and can have great rewards too. Covering a wide selection of music genres such as Pop, Rock, Ballads, Classical, Jazz, music theatre etc, our vocal coaches are highly experienced and tailor your lessons to suit what you are looking for. Whether you're an absolute beginner or you are seeking advanced training we can help you achieve your goals.
Bass:
The bass guitar is a stringed instrument designed for playing the lower notes in a piece of music. In a band or ensemble, the bass generally plays an accompaniment to the lead guitar. It can be acoustic, semi-acoustic, or electric. Our tutors can teach you all various techniques associated with playing Bass such as plucking, slapping, popping, strumming, tapping, thumping, or picking with a plectrum.
Drums:
We can provide drum lessons for a hobby or for pursuing graded exams through the Rockschool Drum Syllabus. We teach from age 7 upwards and our tutors can provide advice on what kind of drum kit to purchase if you need some guidance.
Violin:
Violin Lessons are extremely popular among children, teenagers and adults. This stringed instrument can be easily transported. Our lessons cater for classical, jazz, pop or folk music, Many pupils learn for fun and we can also prepare those who wish to pursue graded exams through ABRSM syllabus. There are a variety of violin sizes for different ages so we can offer advice on this when you are starting.
Reviews and Ratings
We do not have any reviews about Crowhill Academy Of Music available right now.