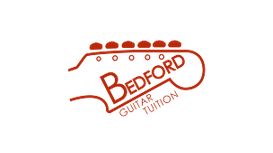 Sometimes, I do wonder what I would be doing and where I would be without music. It has been the only thing I have ever been so sure of. Without turning this into a whole life story I will keep it short and sweet.
For as long as I can remember I have always loved listening to music and as a kid, the albums in the car would stretch from Bob Dylan to Alice Cooper on family outings! When I was 9 years old the family would have traditional folk music sessions with friends, ranging from Ireland's 'The Dubliners' to America's 'Steve Earle' and after a few months of sitting and watching and trying to jam along on a guitar, which was far too big for me, I caught the bug and have never looked back.
My family's folk band, entitled 'The Ragged People', played in and out of pubs for many years and a very tired Robby Miller still had to face school the next day! I had a blast playing with musicians and learning how much music really did bring so many people together. Well, eventually I turned thirteen and all of a sudden playing Irish songs written by old men with beards didn't seem so 'cool' anymore. I got an electric guitar for Christmas and decided I was going to be a rock star. Though this concerned my school teachers, I received full support from my parents.
I went in and out of many Blink 182-type cover bands through my early teens and although I didn't think it at the time, it eventually led me to begin playing professionally in venues around Bedford, across the UK, and America. At the current age of 25, I have done over 1,500 live shows and have had the pleasure of playing on morning television (GMTV) and Channel 4 music shows for X factor contestants and recording in top LA studios with singer songwriters.
Along the way, I also picked up teaching experience as a private guitar tutor in and around Bedford as well as spent several summers teaching guitar at a resort in California. In 2008, I also attended London's Institute of Contemporary Modern Performance (ICMP) where I studied guitar and graduated from the Higher Diploma course.
In 2014 I was lucky enough to work closely with Ryan Roxie (Alice Cooper, Slash's Snakepit) and play shows around the UK promoting his own material while on a break from touring with Alice. My most recent news and project was being asked to join The Scruff (see the video above!) as lead guitarist. 2015 has seen The Scruff record in the world famous Monnow Valley Studio where we wrapped up our latest single, Two Heads.
But anyway, enough about me and more about YOU the music hungry student! Teaching has become so rewarding for me and I am very grateful I can do it full time. The thought of helping you set goals and hitting them is very exciting. Although my lessons aren't based around grades, I do have my own Grade 8 (distinction) and I can assist in Rockschool grade taking if requested. I hope to hear from you very soon!
---
Services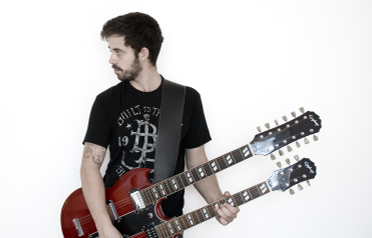 My students range from complete beginners to advanced players looking to improve their technique. My teaching methods focus on helping you learn the material that YOU the student want to play.
I have a dedicated music space at my home in Bedford where I teach and I make it my mission that you leave the lesson satisfied and excited to play guitar!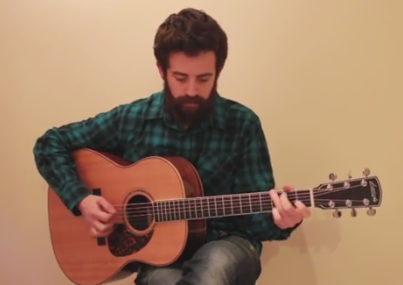 If you're a lover of acoustic sounds and you're looking to learn the acoustic guitar then I've got some tips and tricks to get you going. It doesn't have to be memorising complicated chord names and practicing songs you've never heard of. I find people progress and learn the guitar so much quicker when they are playing things that they recognise and have fun playing and that's my goal with every lesson.
Of course learning the basics is also important, as it's these bits that will get you ready, whatever direction you choose to take in the future. From Strumming to fingerpicking and everything in between, if you want to start learning the acoustic guitar feel free to get in touch and lets book in that first lesson.
Reviews and Ratings
We do not have any reviews about Bedford Guitar Tuition available right now.