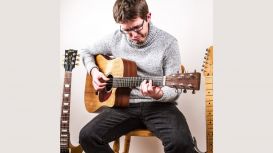 Alex Partington is Bedford Guitar Teacher based in Bedford. Types of guitar taught with are Classical, Acoustic, Electric guitars.
You may be looking to improve your current standard, would like to learn the guitar for the first time, haven't played guitar in a while, or you'd perhaps you'd like to do some grades.
---
Services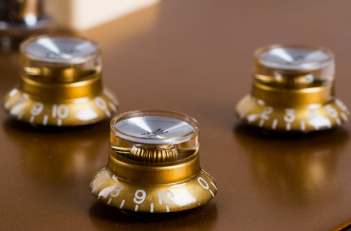 Hi, it's great that you've decided that you want to learn to play guitar. The type of guitars taught are Acoustic, Electric, Classical/Nylon strung guitars. The styles vary too, from Solo Jazz pieces, Big Band jazz pieces, Rock n Roll, Blues, Finger style – sometimes known as fingerpicking – guitar.
Electric Guitar:
Learning electric guitar can be a lot of fun. Whilst much the fundamentals of guitar playing are the same, regardless of the guitar type, learning the electric guitar has its own unique techniques. You'd typically use a plectrum for example and picking techniques vary.
Classical Guitar:
Learning the classical guitar can be a lot of fun and a different challenge all together. Whilst much of the fundamentals of classical guitar playing are the same – the notes do not necessarily change, but the sound of the electric guitar and what you can do are completely different.
Acoustic Guitar:
As with other guitar styles, there's a variety of techniques for the acoustic guitar that you can achieve. The sounds, like the electric and classical are varied, with natural and artificial harmonics, for example, it's a lot of fun.
Reviews and Ratings
We do not have any reviews about Bedford Guitar Teacher available right now.