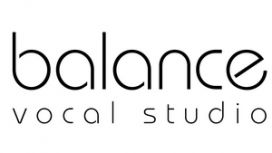 Ian and Kaya, met over 14 years ago when they started studying at the world renowned Liverpool Institute for Performing Arts (LIPA), an institution that they both ended up lecturing at for more than 8 years.
Both of them still lecture in singing at Higher Education level, Kaya at the University of Chester and Ian at the Institute of the Arts Barcelona. We make it a priority to remain up-to-date with the latest developments within the field of vocal pedagogy, and use cutting edge technology such as Sing & See and VocalizeU to really enhance the learning process for their clients.
We love working with and nurturing musicians and are ourselves also active singers, multi-instrumentalists, songwriters and we are committed to artist development and creating opportunities for our students and being aware on trends in the industry. We also have a solid knowledge within Musical Theatre and can help train you towards showcases and auditions - be it for higher educational purposes or the West End.
---
Services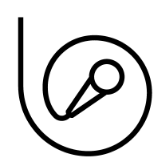 Why have Singing Lessons or Vocal Coaching:
Many of our clients seek us out for one of two reasons, either to Feed A Passion, or Fix A Pain.
Feeding Your Passion:
The difference between a singing lesson and a vocal coaching session is that in a singing lesson, you are mainly working on technique, range building, tone enhancement and stamina. In a vocal coaching session, you would work on repertoire and how to get the best out of your material. It's true to say that singing lessons and coaching sessions often happen within the one session, however, sometimes a client may specifically want a session dedicated to one or the other.
There is a common misconception that only classical singers have singing lessons. But every mainstream artist that you listen to will have had this sort of coaching.
For professional and semi-professional singers, we provide an essential service to make sure that you can continue to earn your living from your passion. Fully understanding the quirks of your voice and how it operates at its best and worst is invaluable information to an artist. We provide the external set of eyes and ears to make sure that you and your instrument are at the top of your game. At the end of the day singing is an athletic activity, and every professional athlete in the world has a coach.
For our amateur or beginner clients, we are there at the start of your journey, helping you to take those first steps of vocal discovery! It could be that you want to sing for your husband/wife on your wedding day, or take part in a local karaoke competition – or just sing in the shower! Singing has been proven time and time again to have numerous physical, emotional and mental health benefits and so even if you just want the confidence to hum around the house, we can help!
Reviews and Ratings
We do not have any reviews about Balance Vocal Studio available right now.